Product Code: 9020
Availability: In Stock
Corona 3 door wardrobe £389
Distressed Waxed Pine. Rustic and chunky Lots of attention to detail on this range including metal handles, and hinges, and ornate stud features. 2 doors provide hanging space, with clothes rail, and top-shelf, plus the third door offers more shelving for your folding items.

W 1515 * D 570 * H 1870mm

Click on the image to find our more.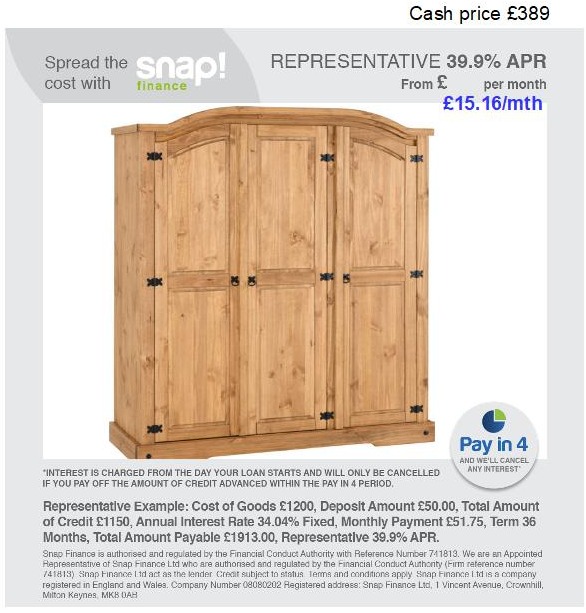 Delivery & Returns
Returns accepted as long as mattresses are still in their bags, and the mattress is undamaged/ unmarked. Likewise we accept returns of beds and furniture as long as the items are sent in their original boxes and packaging.
Returns should be sent to;
Dial a mattress
204 Whitchurch Rd
Shrewsbury
Shropshire
SY1 4EL
Please wrap and secure the items to prevent damage in transit. Items that are damaged during returning cannot be accepted for refund.
If our drivers/couriers have damaged the items when we have been delivering them, we will exchange the items at no additional cost.