Fabric Beds in Telford
Nothing takes centre stage like our fabric beds in Telford! For many years minimalist wooden and metal beds were the go-to for many UK households. Wooden and metal beds are just as popular as they've ever been, but more and more customers are switching to upholstered beds as they offer unrivalled warmth, luxury and comfort.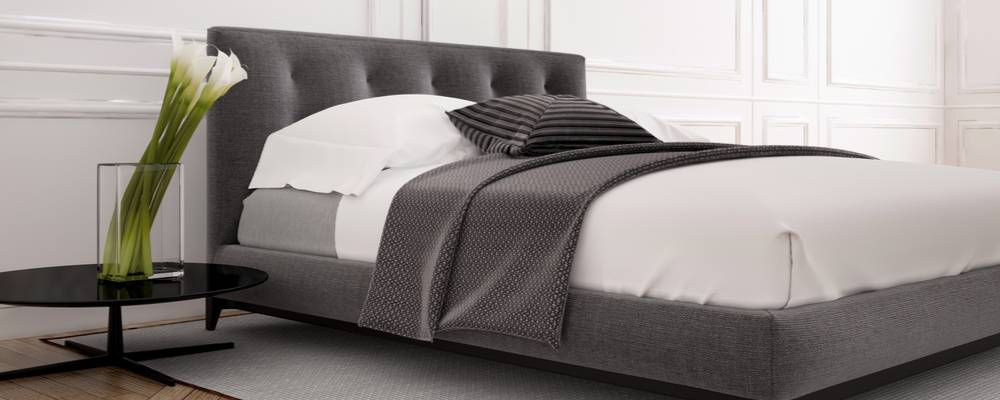 Nothing Compares to Fabric Beds in Telford
Our fabric beds in Telford incorporate luxurious materials such as leather, velvet or suede (including the headboard). Traditionally, the fabric is laid over wooden supports and extra padding. This creates a comfier and softer headboard, which creates the perfect setting for leaning back and relaxing whether you're watching television, reading a book or cuddling up with a loved one.
Furthermore, fabric beds include extra padding along the frames which offer a more eye-catching design when opting for an ottoman or divan style bed. Ottoman or divan fabric beds are great for the bedroom which doesn't have a lot of storage space. Divan and ottoman beds offer extra storage space underneath the mattress, either a draw or large under storage space.
Speak to Dial-A-Mattress for Fabric Beds in Telford
If you're looking to add a touch of class to your bedroom, then a fabric bed in Telford from Dial-A-Mattress is the way forward. Take a look through our website at our fabric bed options and the various sizes we have available. In addition to our website, customers are welcome to come and see our showroom in Telford, where you can see our beds first hand and get a full feel of the comfort and luxury.
If you would like to know more about our fabric beds in Telford get in touch with a member of our team. We'll be happy to discuss what it is your looking for and point you in the right direction. Additionally, find out more about our free delivery services.